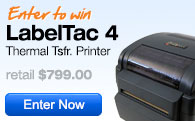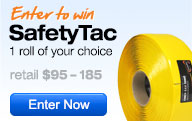 LabelTac Thermal Transfer Printers - 3 Models
LabelTac Supplies
Our LabelTac supply is engineered from industrial-grade vinyl designed to last 5+ years in outdoor applications, (longer indoors). The adhesive is very strong, but won't leave a residue when removed.

LabelTac 4 Ribbons are made from an ultra durable resin ribbon that can with stand tough chemicals and harsh environments.

Does not smudge or scratch off.


We carry a variety of specialty supplies for LabeTac Printers: Glow tape, wire wraps, shrink tube, tear-resistant, cold storage, magnetic and more!

We offer many convenient, cost-saving LabelTac printer packages, custom tailored to fit a variety of needs and applications.