Register your LabelTac® Industrial Label Printer
Thank you for your label printer purchase.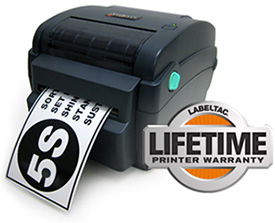 We are certain that your LabelTac Industrial Label Printer will prove to be of great value for all of your labeling needs.
We offer an industry-leading LIFETIME WARRANTY on LabelTac Printers. In order to activate your warranty, please register your LabelTac using the form to the left. In addition, we will send you a full supply list and a link to download new label templates.
Your Information