GHS Die-Cut Labels - LT4/LT4 Pro
These unique labels help visually communicate and identify the chemical hazards stored in specific containers, by using the international set of standards known as GHS (Globally Harmonized System).
Our redesigned GHS labels allows the use of portrait or landscape orientation. Use this labeling supply with our LabelSuite Software and pre-installed set of pictograms, to easily create thousands of different chemical options for any type of container.
Available in 1, 2, 3, 4, and 5 diamond configurations.
Looking for our older Version 1-style GHS labels?
You can still purchase these labels online here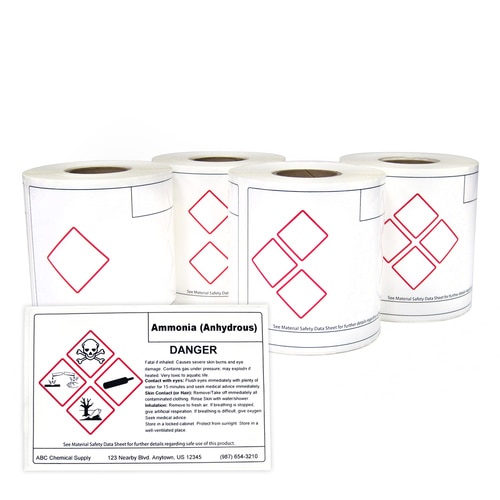 Features
Extremely tough, tear-resistant material
For indoor/outdoor use
Works with LabelTac® 4, LabelTac® 4 PRO, and LabelTac® 4+ printers
Compatible with LabelSuite